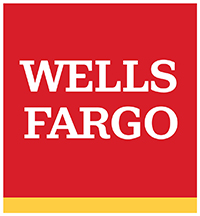 Wells Fargo Open for Business Grants
Versión en Español disponible más adelante
Thank you for your interest in the Wells Fargo Open for Business grant program. This program was created to help small business owners in Charlotte build wealth by investing in assets such as storefronts, equipment and technology without adding debt.
The program is currently being developed and details will be finalized by the summer of 2022. We encourage you to check back for more information regarding eligibility and how to apply.
In the meantime, you can find FAQs with basic program information linked below.
Subsidios del programa "Abierto para negocios" (Open for Business) de Wells Fargo
Gracias por su interés en el programa de subsidios "Abierto para negocios" de Wells Fargo. Este programa se creó para ayudar a los dueños de pequeñas empresas en Charlotte a aumentar su capital invirtiendo en bienes, como vidrieras, equipo y tecnología, sin endeudarse.
El programa está actualmente en desarrollo y se ultimarán los detalles para el verano de 2022. Le sugerimos que vuelva a consultar para obtener más información sobre la elegibilidad y cómo presentar la solicitud.
Mientras tanto, puede encontrar preguntas frecuentes con información básica sobre el programa en el enlace a continuación.