Our Financial Information
 
Foundation For The Carolinas was established in 1958 with a $3,000 grant from the United Way. We are now the fastest-growing among the 800 community foundations in the United States, ranking sixth in asset size and among the top five in grantmaking and contributions to funds.
This growth is a testament to the charitable spirit of our 2,500 individual, corporate and nonprofit fundholders.
 
2018 Contributions, Grants and Assets
 
Year-to-Date Numbers* (as of December 31, 2018)
Total Contributions to Funds: $363 million
Total Grants to Nonprofits: $315 million
Total Assets Owned and Represented by FFTC: $2.42 billion

 
---
2017 Numbers*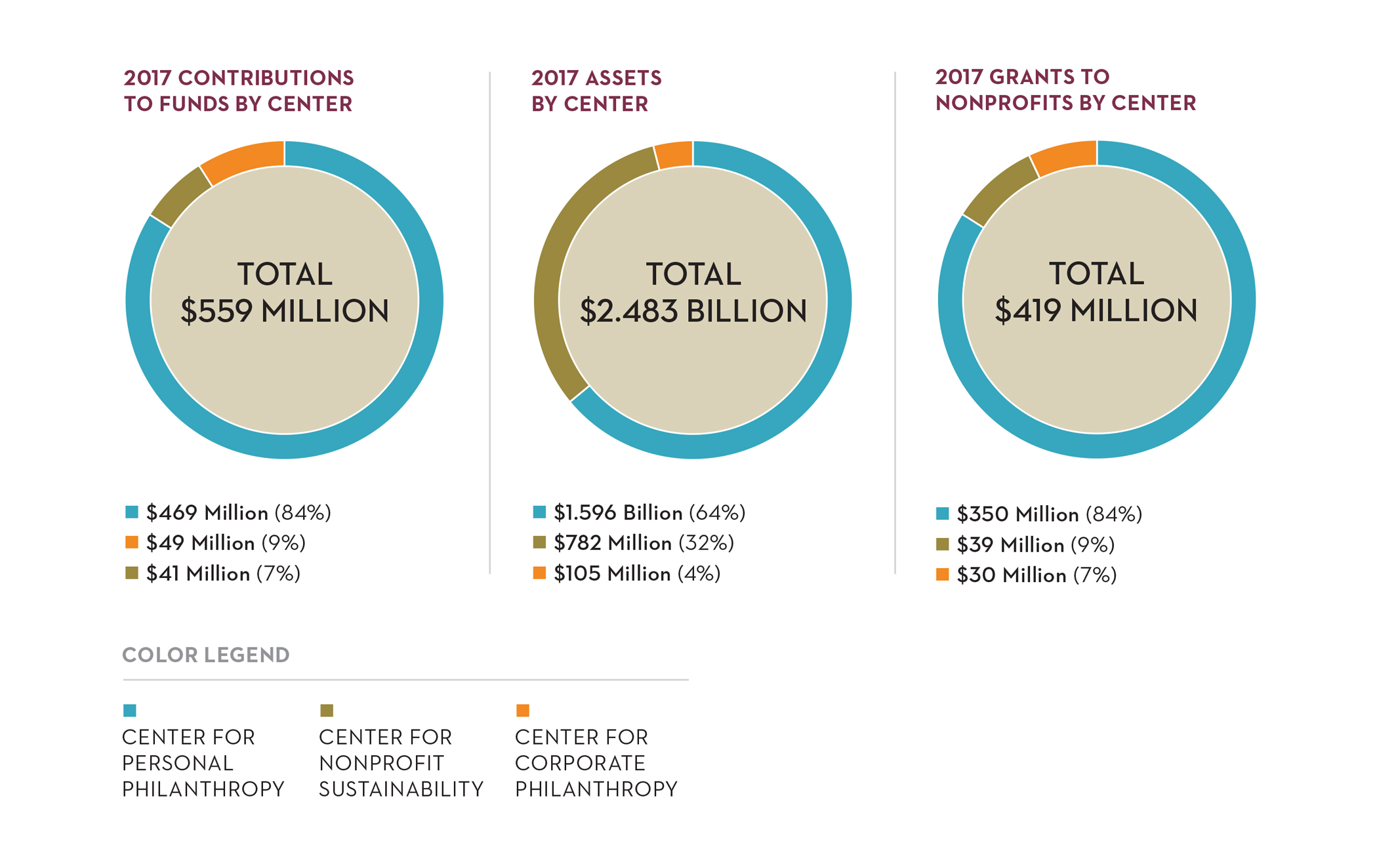 *The financial data shown above represents consolidated totals of Foundation For The Carolinas and all affiliated supporting organizations.