A Way Home housing endowment
The A Way Home housing endowment is a $26 million public-private partnership that helps address family homelessness.
A Way Home History Watch Video
A Way Home helps at-risk families and families experiencing homelessness obtain housing and financial independence by funding rental subsidies and supportive services through partner agencies.
A Way Home is NOT a direct service provider, but rather an initiative that partners to support local nonprofit agencies including Charlotte Family Housing and The Salvation Army Center of Hope through targeted programming that helps create a path to long-term self-sufficiency. By subsidizing rent for market-rate apartments, the endowment funds help agencies move families quickly into homes scattered across more than 18 zip codes in our community. These efforts also help build social networks for families that increase the probability of economic independence within 24 months – a key objective.
STOP: If you are experiencing homelessness or at risk of experiencing homelessness, please call 704-284-9665 and leave a voicemail for a return call. You may also dial 211 for the information referral hotline.
A Way Home Partners
The A Way Home funding partnership began with the City of Charlotte, which committed $10 million toward the endowment, as Foundation For The Carolinas raised $16 million from the private sector. Major philanthropic partners include The Leon Levine Foundation, Howard R. Levine Foundation, Wells Fargo, Bank of America, Dowd Family Foundation, Elevation Church, Winer Family Foundation, Moore & Van Allen, two anonymous families and other committed donors. In addition, Mecklenburg County partners with A Way Home to provide funding for support services for families receiving housing assistance.
A Way Home and MeckHOME
Foundation For The Carolinas manages the A Way Home endowment fund. Additionally, FFTC has partnered with Mecklenburg County to administers a $6.3 million investment for a similar program called MeckHOME, serving individuals and families with both rental subsidies and case worker support. MeckHOME particularly focuses on successful shelter exits into housing and workforce development. MeckHOME currently grants funding to the Salvation Army, Roof Above and The Relatives.
A Way Home Board
The Governance Board, comprised of the key endowment funders, provides oversight for the housing endowment program, as well as for the management of the program and allocation of funds. The board is chaired by long-time housing advocate and philanthropist, Judy Seldin-Cohen, A Way Home Board Chair.
Contact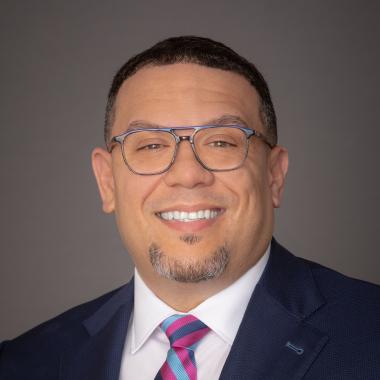 Federico Rios
Senior Vice President, Robinson Center for Civic Leadership
704.973.4513
For immediate housing assistance, please call 211